← Older posts
February 5, 2015
I found a wonderful description of poetry recently in Nelson:
In Other Words
A poem is a way
of knowing you are alive
As shocking as a fish
leaping out of deep water
As sharp as light stabbing
through a row of trees
As bold as opening up
your eyes during prayer
As simple as lying awake
in the middle of the night
listening to the sound
of people snoring
Every minute
of every day
of every life
is a full library.
December 18, 2014
September 17, 2014
Plains FM invited me in to ramble and play songs. It was one of the joyous interviews I've ever done. You can have a listen here:
http://plainsfm.org.nz/on-demand/amy-grace/
August 28, 2014
My friend Janina Matthewson is just so great. She is a writer, runner, lover of wine and good coffee. She is a creator and encourager. I have vivid memories of sharing a glass of red together ( we couldn't afford to get one each, but still fancied the idea of post work drink/s ) and dreaming of the day her novel would be published and my album signed.
And now, SHE HAS DONE IT. Her book – her beautiful, beautiful book – launched in London this week. Of Things Gone Astray is an enchanting view of the world and all things precious.
Janina asked me to write a song for the online playlist. iTunes and Amazon do this fancy thing where you can make a playlist to go with your book – so cool. Of course I was honoured and delighted by the idea. So here it is: Of Things Gone Astray – a song inspired by the book. ENJOY!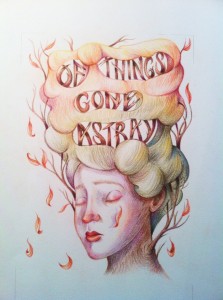 August 14, 2014
I've always wanted to play in an art gallery. It's been a day dream of mine for years. I remember when I first herd about the Chambers Sessions here in Christchurch, I went along to see my friend Flip Grater play. I felt a little nervous, as I was going on my own. But through a mutual love of cake and wine, I found friends and introduced myself to the organiser, Harry Knight. He and his team put on a beautiful evening of art and music. This event is a chance for songwriters to play to listeners rather than at a rowdy bar and this post is to say THANK YOU. Thank you to visionaries such as Harry and spaces like Chambers241. You are wonderful.

July 14, 2014
A little while ago now, I was asked to talk about The Amy Grace Project at a Petcha Kucha night in Christchurch.
Enjoy:
http://www.pechakucha.org/cities/christchurch/presentations/the-amy-grace-project
October 21, 2013
It's a stormy night down South. I'm already curled up in bed after another day of newness. My nomadic ways are taking it's toll and I'm relieved to know that, from tomorrow, I will be in a new yet familiar nest. Surrounded by trees and views of the sea, I plan to make more time for stillness and solitude. The last few weeks have brought an overwhelming amount of colour and interaction. My sensitive side is saturated and at the risk of hiding, I need to re-collect my thoughts and re-gain energy before the next adventure takes full flight.
It's so important to listen to your body. To allow yourself time to rest.
Slow down.
x
July 3, 2013
Just a quick note to say that this website is slightly under construction. We're making a few changes, adding a fews things, cutting a few things. It's very exciting, but taking a little while…
I'll be writing an update again very soon.
xx
May 13, 2013
Just a quick entry.
Nikita the Spooky and a Circus of Men have a new album!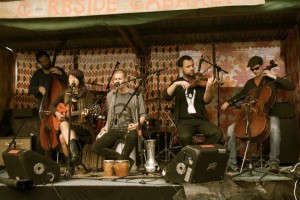 I am lucky enough to be joining them in JUNE for their Wellington release.
Have a listen.
Get excited! I sure am.
Till next time…
March 21, 2013
Complacency. It's such a horrid word and it's become my new favourite! It describes far too much of the world around me at the moment and it's challenging me to DO something about it. One of my fears is laziness. Being too comfortable… I see what it does to people and it makes my heart ache. I'm not at all suggesting we live in a constant state of adrenalin, but we owe it to ourselves to CHOOSE a life we LOVE and then to live it with a sense of drive and passion.
Tonight, for the first time in a long time, I stood up for what I believe in. I refused to let complacency get the better of me and now, I'm sitting in my room FREAKING OUT!!! Sigh…
I care so much about the work I do. I care about the company I work for and most of all, I care about the people. THAT is a RARE gift. I don't want to take that for granted. I don't want to settle for ok. I believe we deserve more than that.
The challenge now, is to not feel guilty for wanting to make things better. For choosing hard work. For choosing not to be popular and suggesting, what I believe, will best serve the work. I also need to allow myself to sleep. To let go. To trust.
Complacency – you will NOT get the better of me. Ever.
Till next time…
← Older posts